Learning opportunities flourish in school gardens, pollinator gardens, and stream-side restoration projects.
Gardens are a place of discovery, experimentation, and nourishment. Students learn about nature's processes and agriculture as they visit school gardens during the school day and after-school.
Streams are dynamic places with learning opportunities in every riffle, under every rock, and in every pool. Students discover science skills while monitoring water quality, fish habitats, stream surveying, and more.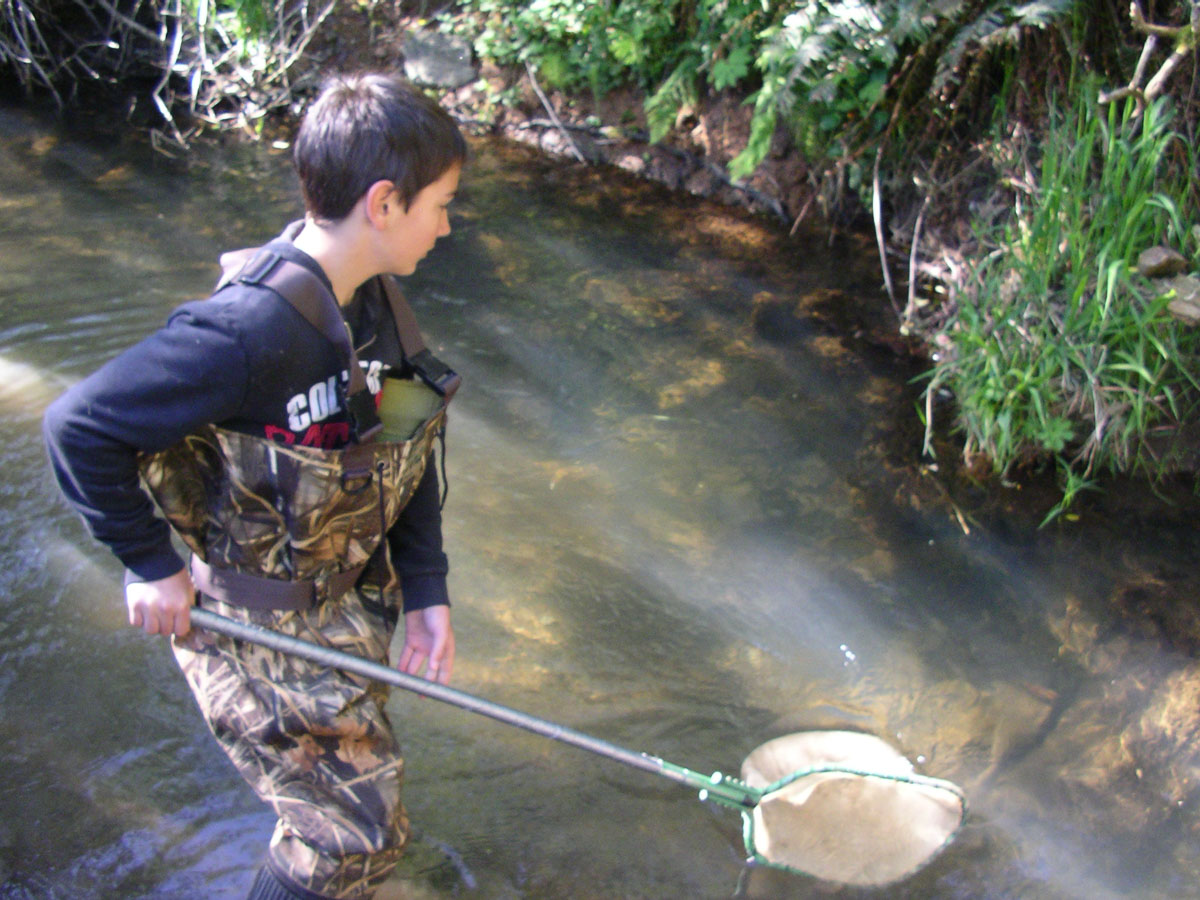 The YEP has been teaching youth how to care for stream habitats since 2004 with tree planting, invasive species removal, and litter clean ups across Curry county. Students have planted over 10,000 native trees and shrubs since the program's inception.
Riley Creek Habitat Project
Riley Creek is a small urban trout stream which runs next to Riley Creek School, Gold Beach High School, and through the town of Gold Beach. In 2005, the stream habitat next to the school was impenetrable with a fortress of blackberries; students at Riley Creek School didn't even know there was a creek there! Since then, each year students have worked diligently to remove invasive species; plant over 1000 native trees and shrubs; build stairs and walking trails; install signs and bird houses; clean out trash; monitor water quality and grow a pollinator garden! Now, children are able to use this area for science during school; and for play during after-school hours.
However, trail maintenance and vegetation management are an on-going need to keep this habitat accessible for students, and rich with life. This is a need that the Riley Creek School middle school students are able to meet during their school day, that also provides valuable skill building, career exploration, character development, and connection to the natural world and classmates.