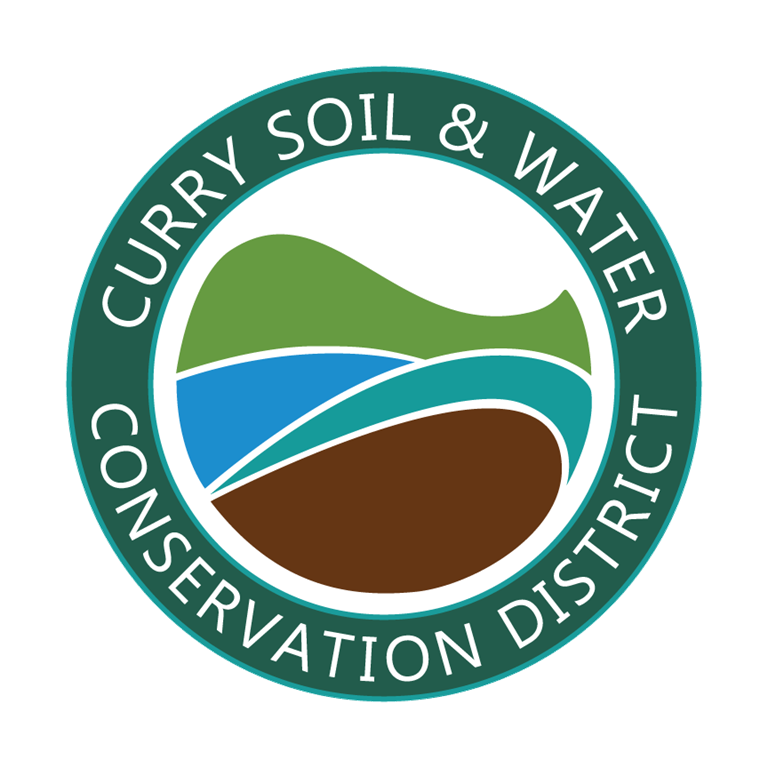 Curry Soil & Water Conservation District
The Curry Soil and Water Conservation District (SWCD) was established in 1953 to "conserve, protect, and develop soil and water-related resources for the economic and environmental benefit of Curry County." In the late 1990's, the District assumed the role of fiscal sponsor and employer of record for the newly formed South Coast Watershed Council and the Lower Rogue Watershed Council.
The Curry SWCD is overseen by a Board of Directors which is comprised of volunteer resident landowners elected to a four-year term. There are two At-Large representatives and three Zone representatives.
The Oregon Department of Agriculture (ODA) provides administrative and technical assistance to the District. Through these dollars (and additional grant monies) the District facilitates watershed conservation, restoration, and education throughout Curry County. This work is distributed among the following in-house programs: Restoration, Youth Education, and Monitoring.
If you would like to support the work we do, please think about making a tax-free donation today!