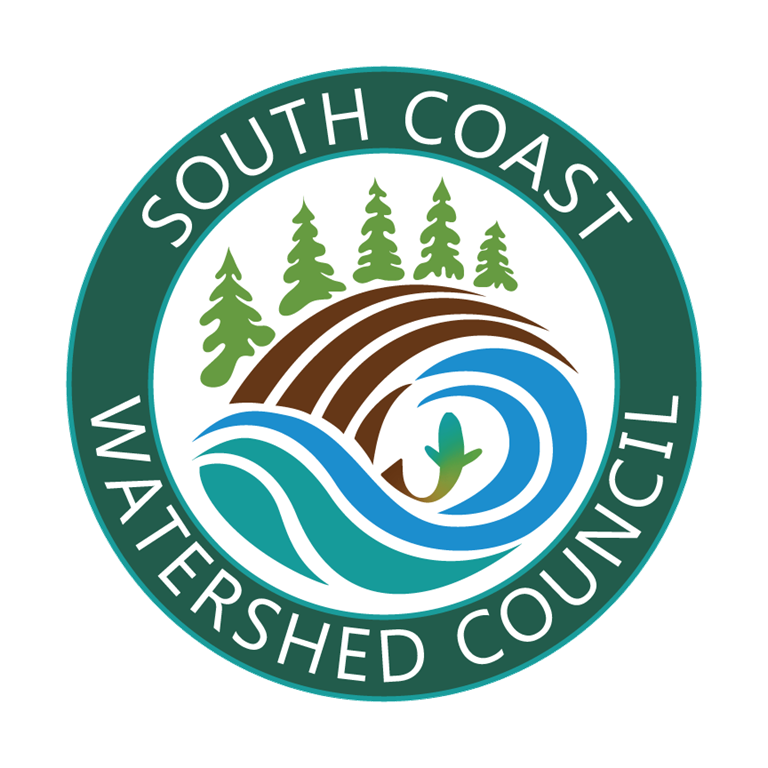 South Coast Watershed Council
The South Coast Watershed Council Service Area consists of all lands and waters that drain into the Pacific Ocean from New River south to the Winchuck River, excluding the Rogue River Basin. The major watersheds include: New River/Floras Creek, Sixes River, Elk River,  Euchre Creek, Hunter Creek, Pistol River, Chetco River, and the Winchuck River. 
1) Serve as a representative body that promotes the watersheds and watershed interests within our Service Area.
2) Assess watershed conditions, develop action plans, implement projects and monitor results.
3) Provide educational opportunities about watersheds and fish and wildlife.
4) Promote innovative practices that are designed to support environmental integrity and economic stability within our Service Area.
5) Work with the Curry Soil and Water Conservation District and the Lower Rogue Watershed Council to create capacity, efficiency and synergy through the Curry Watersheds Partnership.