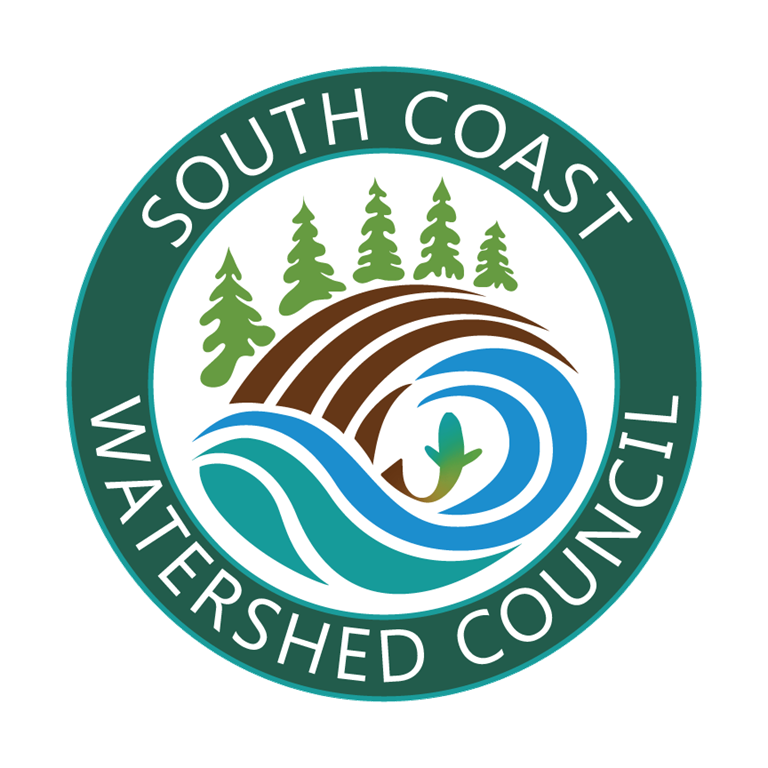 South Coast Watershed Council
The South Coast Watershed Council serves all the smaller watersheds in Curry County – and also coordinates county-wide restoration programs such as tree planting, large wood, etc. We serve the following areas: (north to south) : New River/Floras Creek; Sixes River; Elk River; Port Orford Watersheds; Euchre Creek; Hunter Creek; Pistol River; Chetco River; and Winchuck River. We also work closely with the Lower Rogue Watershed Council to coordinate on large projects.
Our mission is to protect and enhance the watersheds of the southern Oregon Coast.
The South Coast Watershed Council writes grants and implements restoration projects on Oregon's South Coast — with a goal of improving water quality in the county's rivers, and rebuilding salmon runs. Our aim is to have the water quality in all 10 of our rivers to be the same — or better than it is now — in 10 -15 years (2035). Projects to achieve these goals include:
Extensive riparian fencing and planting (over 100,000 trees planted in the last 10 years)
Adding large wood to streams (over 800 whole trees in recent years)
Road improvements to reduce excess sediment into streams.
Addressing fish passage projects (over 50 culverts replaced or upgraded).