3rd grade students participate in the circle of life as they learn fishing skills (taking life), give "Tender Loving Care" to student-planted trees and shrubs along small streams (giving life back), and taking a watershed hike with a ranger.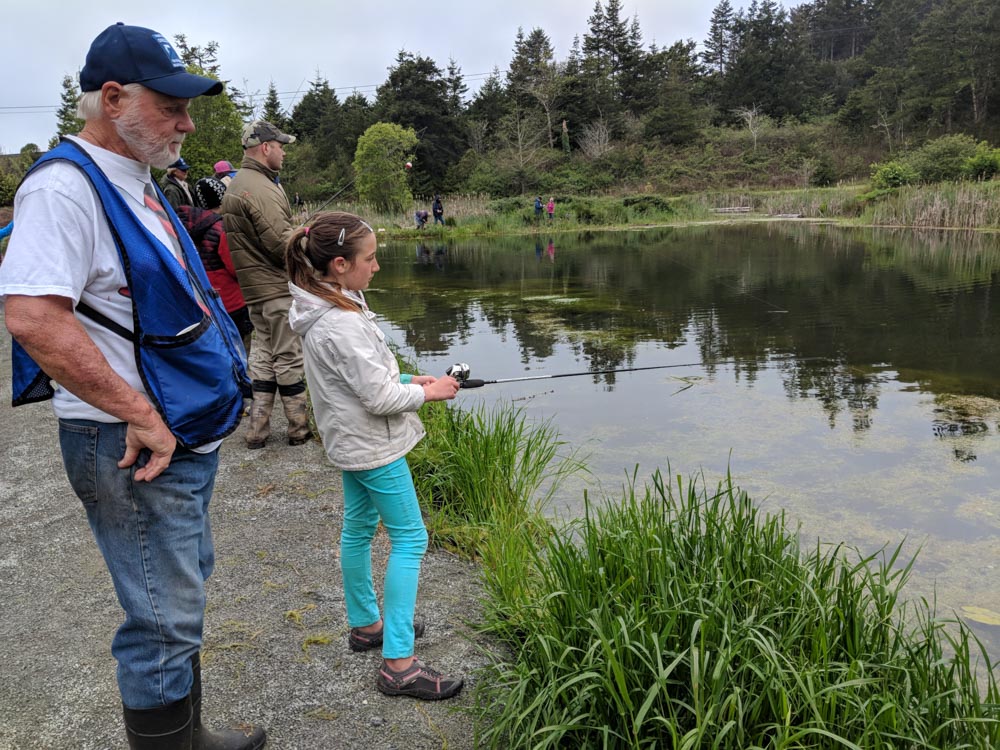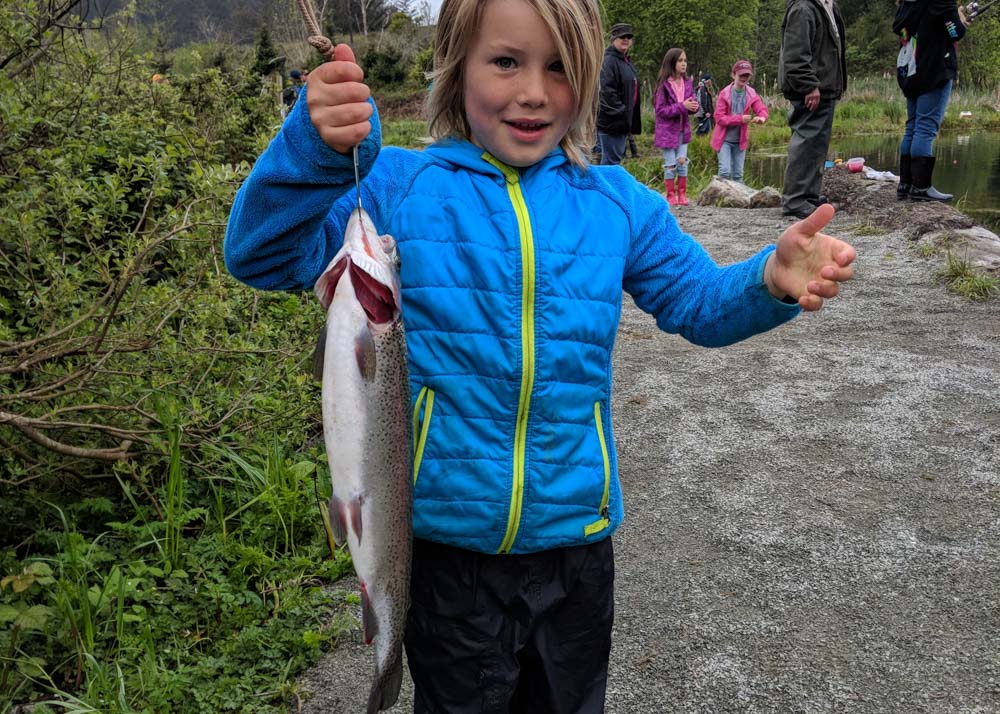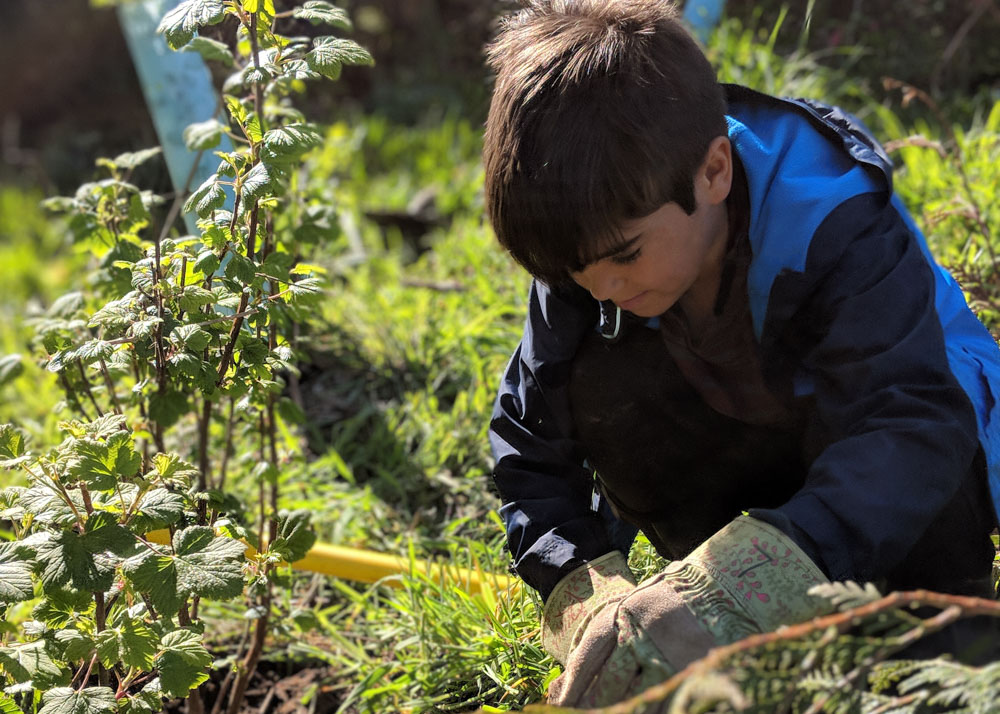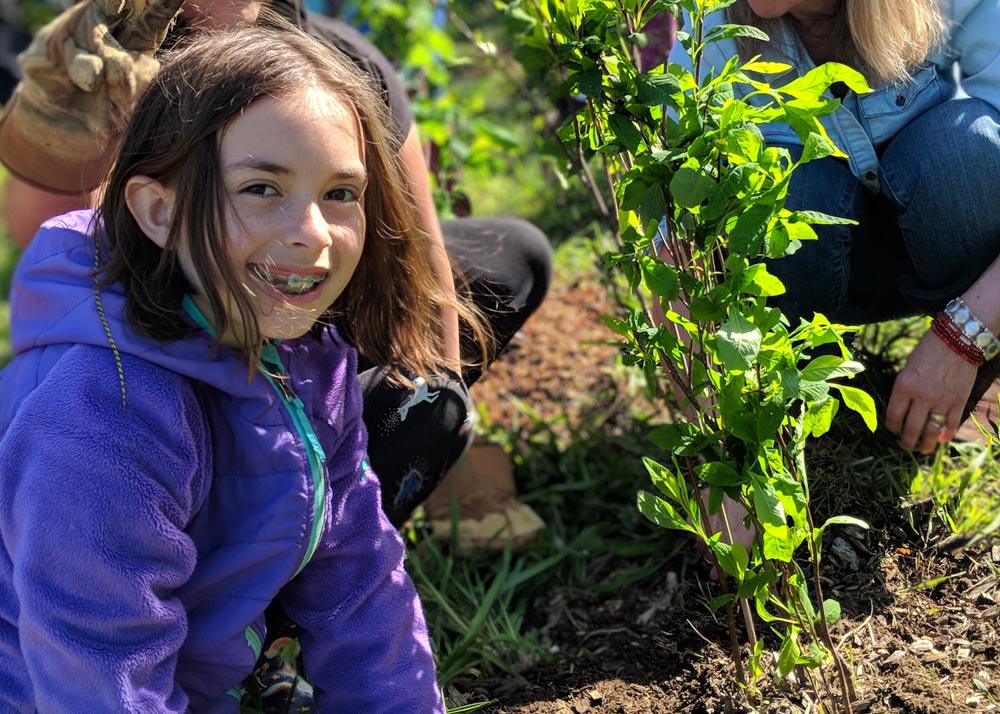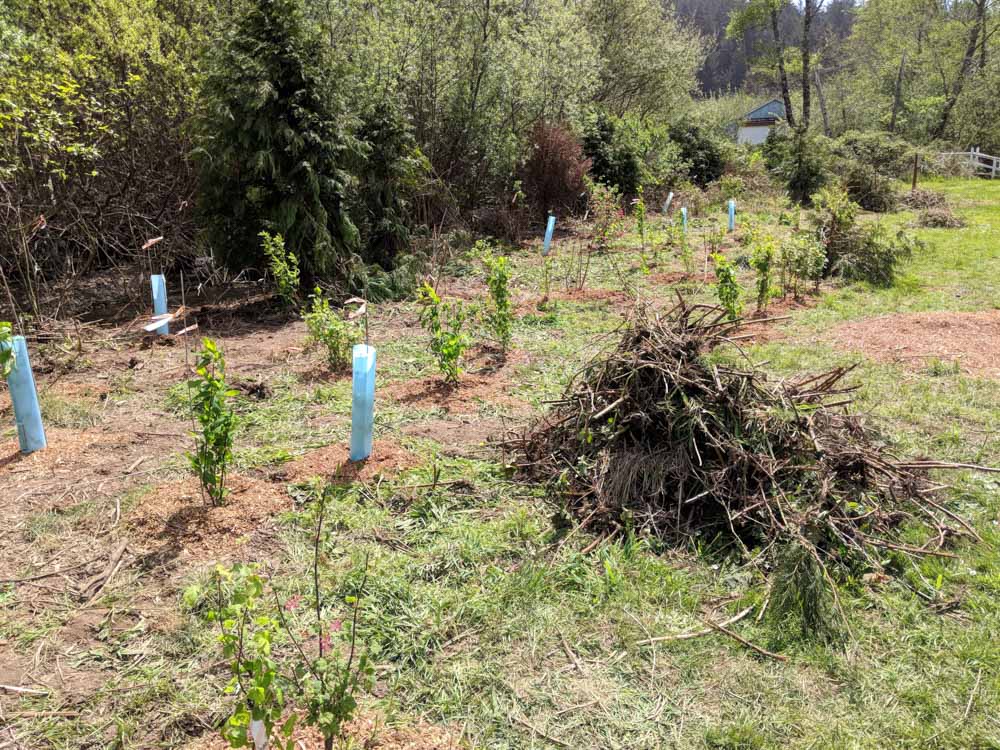 Students explore the salmon's web of life in the classroom before suiting up for a Salmon Watching field trip. All 4th grade students in Curry County schools practice science skills and use scientific instruments to gather data on their field trip to an agricultural stream that is home to Coho and Chinook salmon. Classroom lessons and field trips are aligned with Next Generation Science Standards.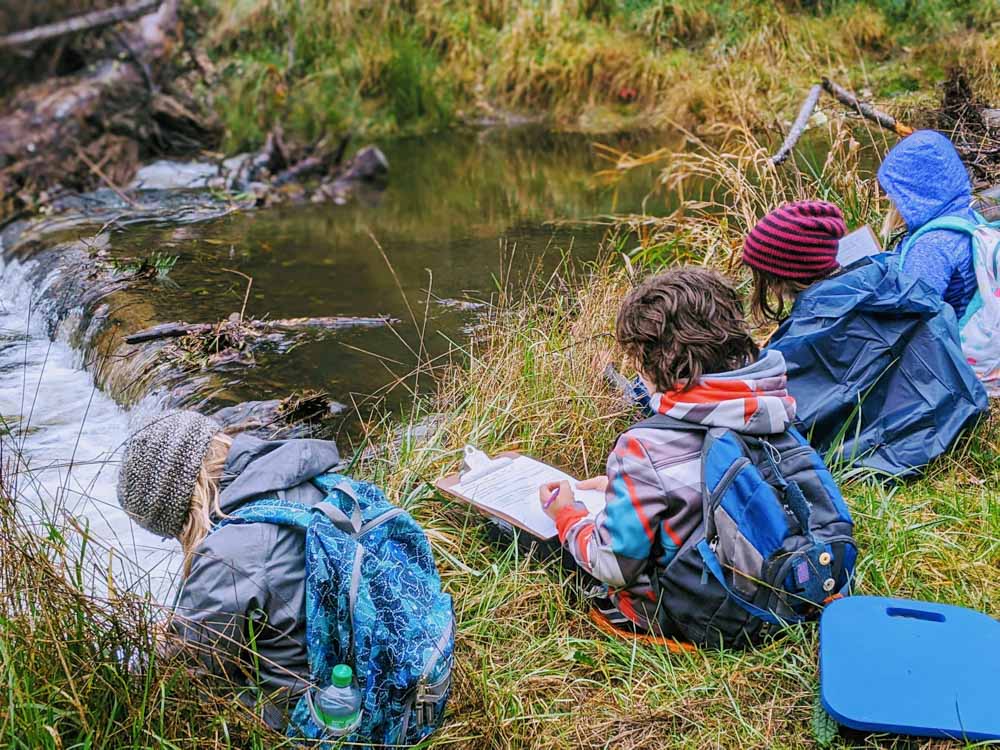 The goal of Natural Resource Field Days are to ignite curiosity for the natural world, practice environmental stewardship, and connect students to the diversity of people in their community.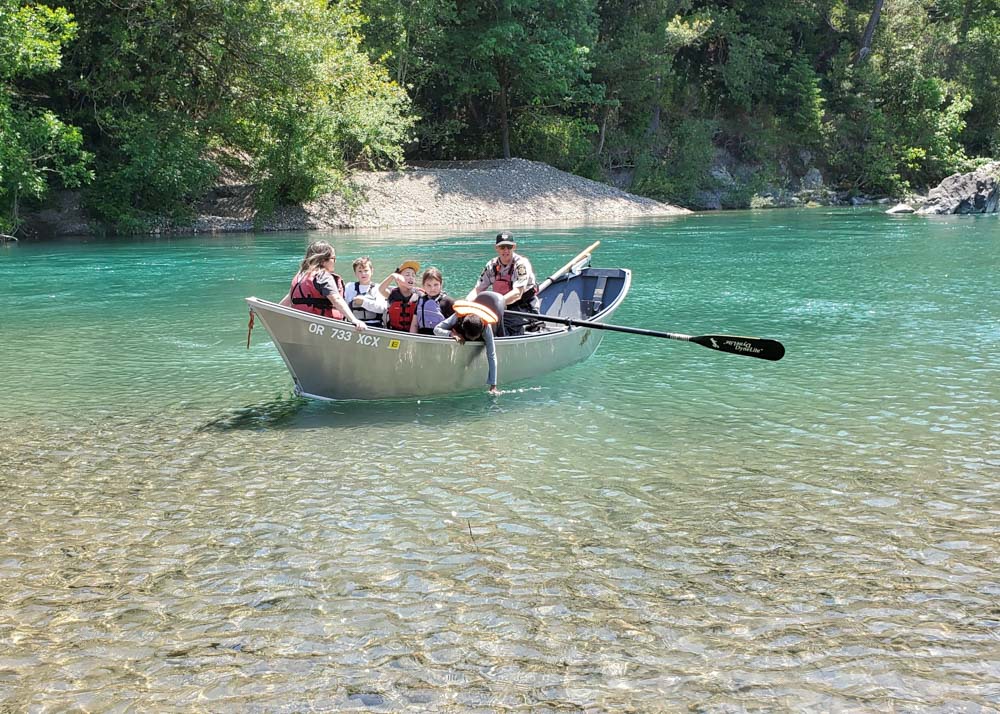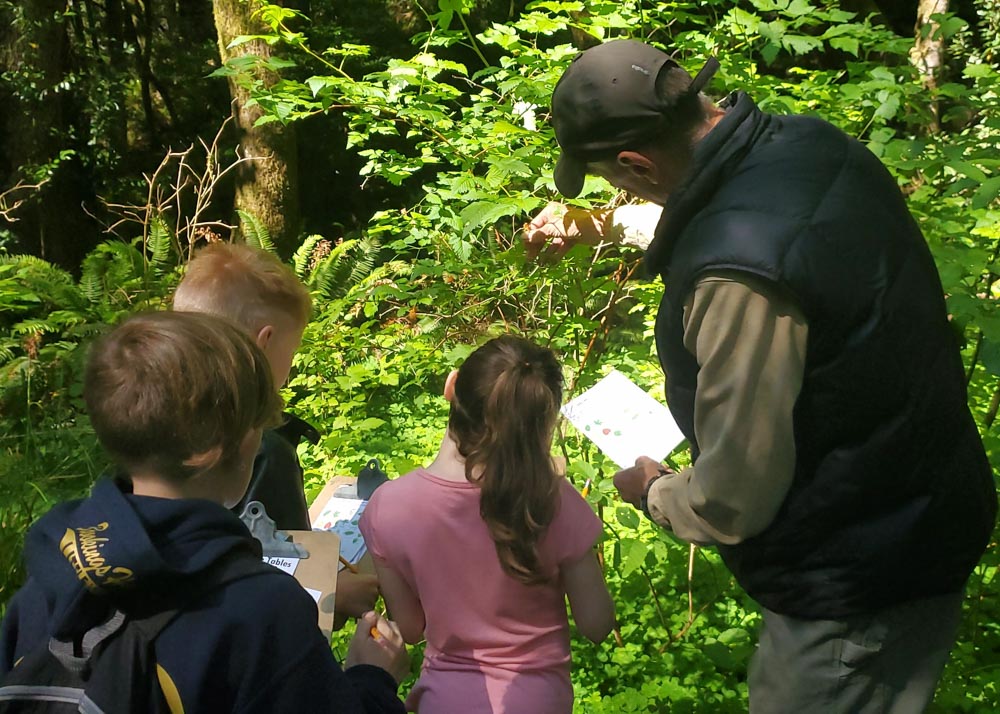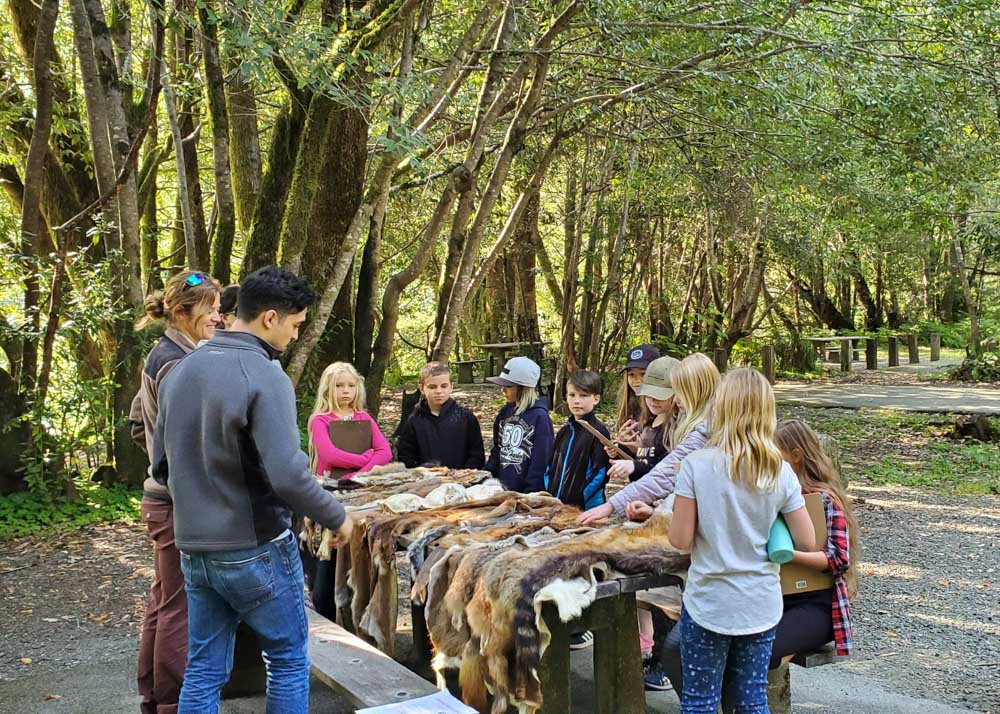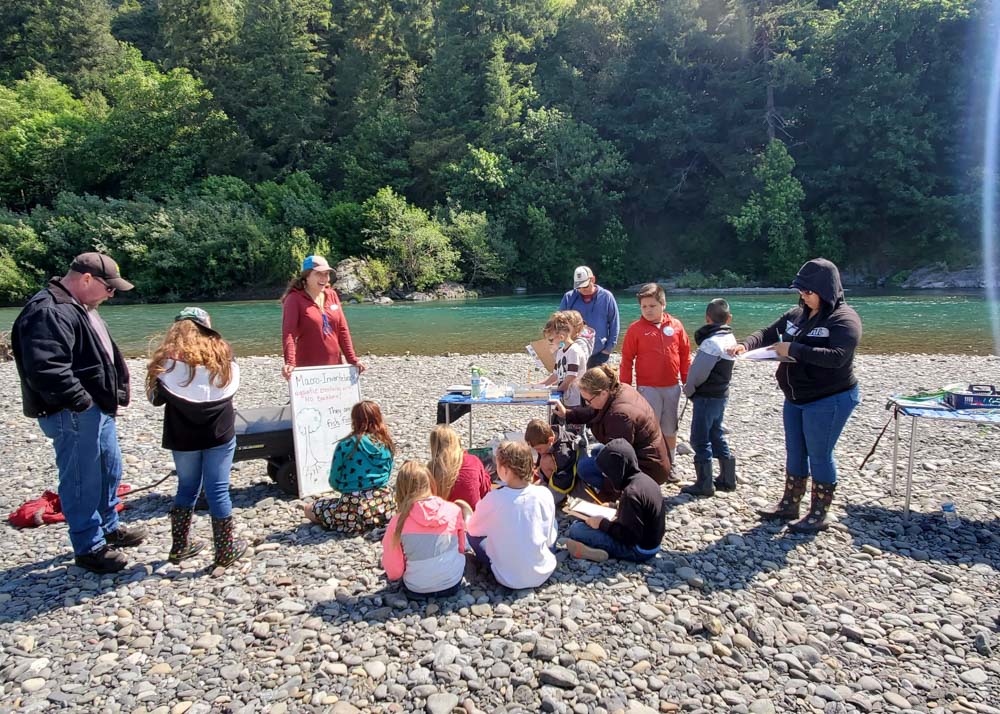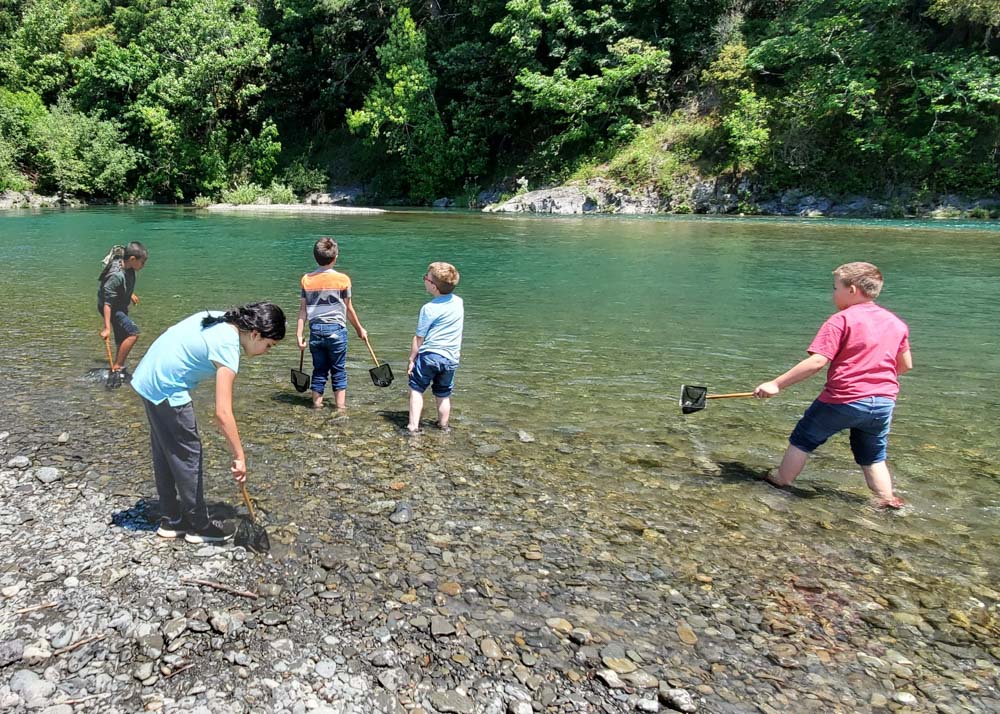 Testing water quality in outdoor field locations provides students "real world context" of how watershed uses and how land use affects water quality. Students use specific protocols to collect, analyze and interpret data of local streams or ponds. Biotic and Abiotic methods are performed.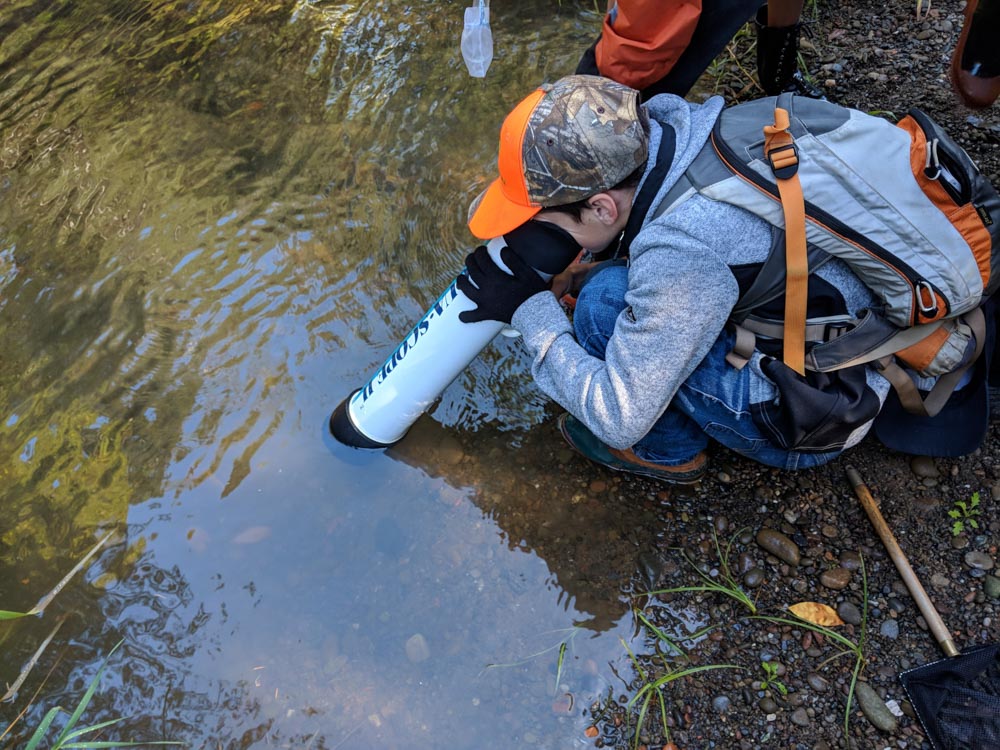 Rain or shine, tree planting events are always memorable occasions that engage the senses, ignites the spirit of teamwork, and reminds us that our actions do make a lasting difference. Students plant January through March, and often make a spring visit back to the same site to offer tender loving care (TLC) to the young trees they planted. This also allows the learners to see how quickly an area can change, and begin to understand challenges that land managers must plan for when revegetating a site.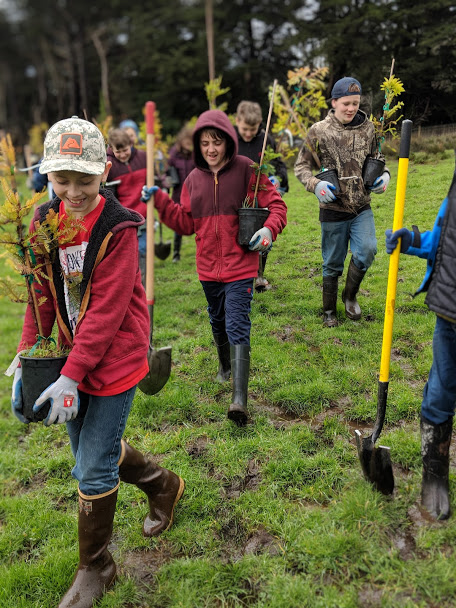 Students visit a cranberry bog, meet a farmer, watch a harvest, hand glean from the side of the bog, and take home cranberries for their thanksgiving dinner!
4th or 5th grade students visit a working farm and begin to understand the effort (and ingenuity) it takes to grow food. Students see the various activities that happen on a farm, from starting seedlings in a greenhouse, to growing hoop house crops, plowing field row crops with a team of draft horses, and the effort of growing an orchard. Students also examine composting, riparian restoration along Floras Creek, and taste freshly harvested food from the farm. This woman-owned farm is known for its diversity of crops grown and their Community Supported Agriculture farm shares.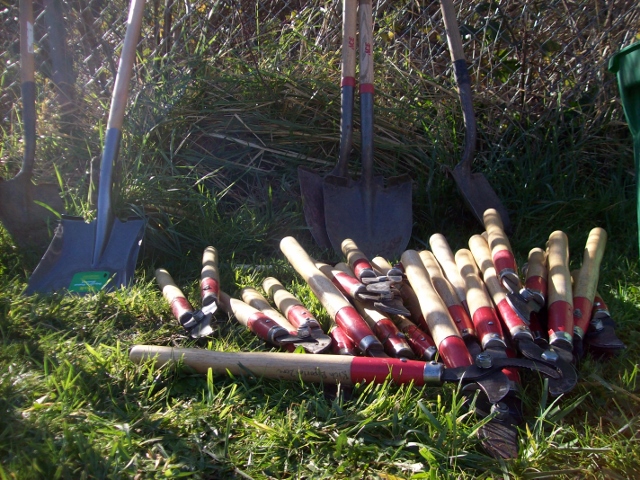 5th grade students visit a working sheep ranch during lambing season. Learning opportunities include watching a live birth, "tried and true" strategies for a successful lambing season, and how these ranchers care for their "bummer" lambs. Additional learning opportunities include composting, discussing the relationship between farming & watershed health and the role monitoring plays in determining land management decisions.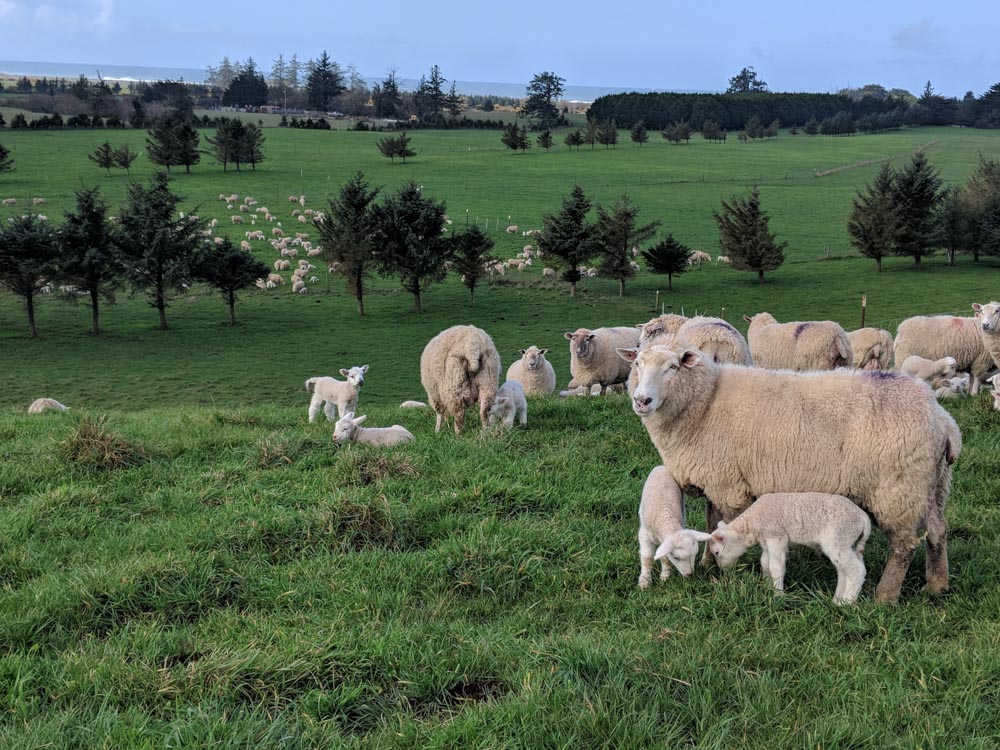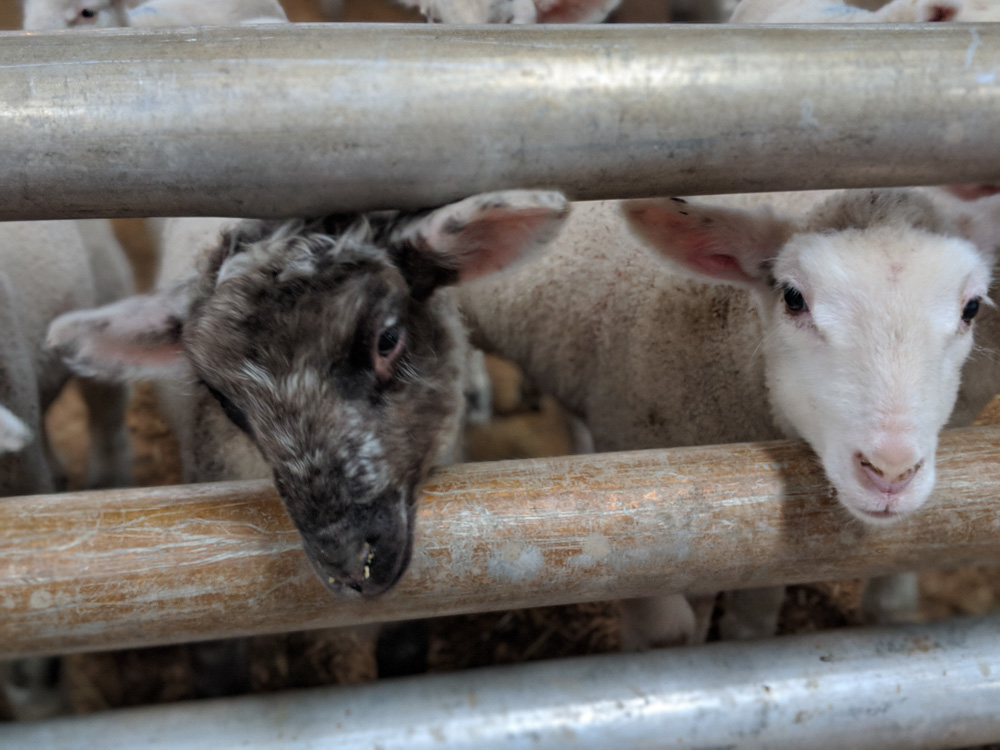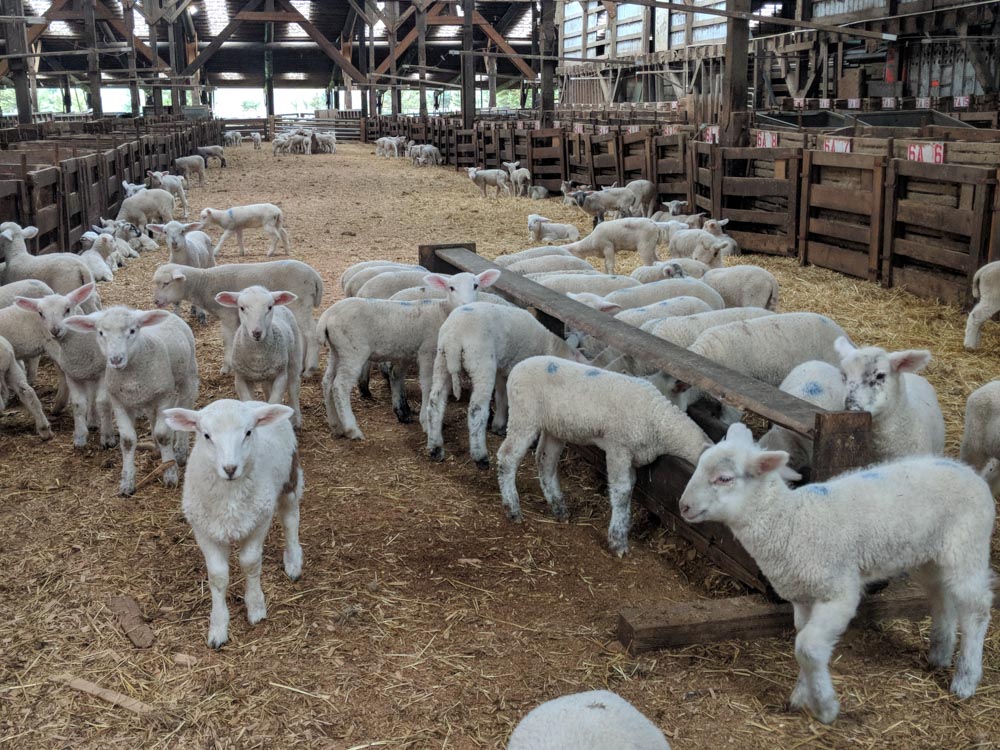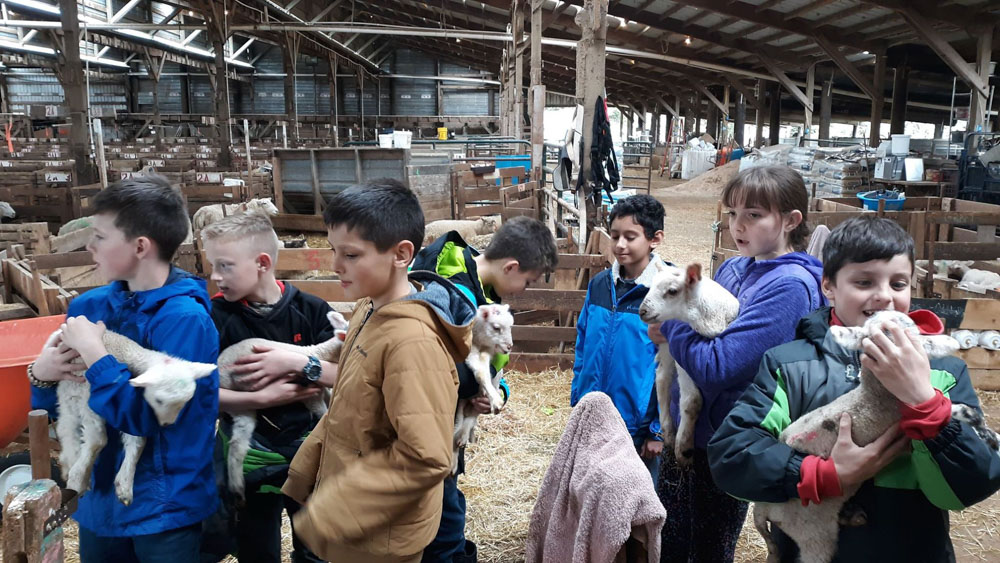 5th grade students visit a fishing dock, meet a fisherman, and are invited to board a fishing vessel. Students ask a fisherman/fisherwoman questions about their profession. Next students visit Port Orford Sustainable Fisheries processing plant, and learn about Community Supported Fisheries, and how fish moves from boat to plate. At the nearby OSU Port Orford Field Station, students learn about how this field station supports scientific research, community priorities, and economic opportunities, while also fostering coastal stewardship and sustainability efforts.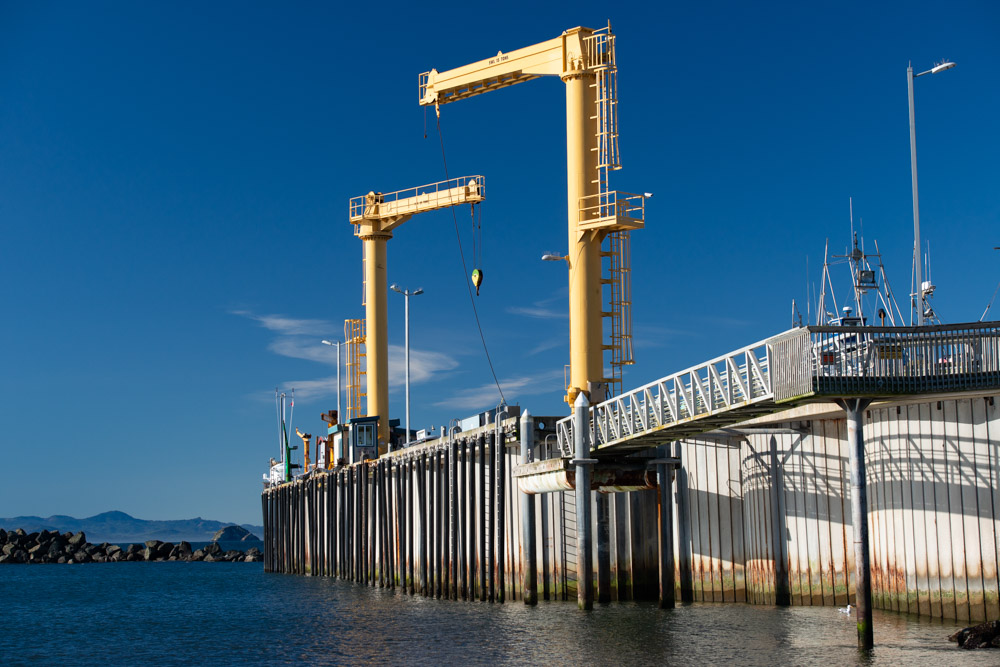 The Curry Watersheds Education Program also coordinates Adopt-a-Stream (or wetland!) projects throughout Curry County such as tree planting, litter clean ups, invasive species removal, water quality monitoring and more. To get your class involved in the Salmon Ecology lessons, or a watershed stewardship project near your Curry county school, call or email your ideas or interests to Statia Ryder!